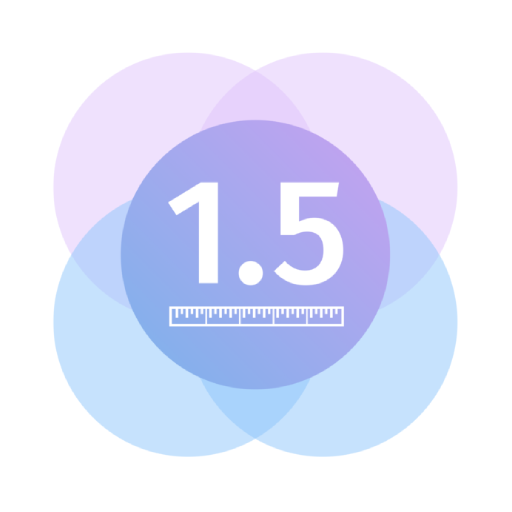 1.5 assists you with social distancing. The app scans for nearby mobile devices and it warns you when a device enters your 1.5 meter parameter. The phone vibrates and a pop-up appears. The pop up contains a graphic that can be shown to the other person. It is a friendly reminder that aims to defuse the situation.

This is a social distancing app and it works using Bluetooth. Devices of family members and so forth can be excluded. The parameter can be adjusted from a minimum of 1.5 meters up to 4 meters, depending on your preference or local regulation. 1.5 aims to help stop the spread of COVID-19. It is not full proof.

Please follow the advice of the World Health Organisation and your local government.
Check the website: https://onepointfive.app/
On the news:
Faslet